Systematic ELD Schools Are Accelerating English Learner Outcomes
What is the relationship between English learner achievement and E.L. Achieve's capacity-building model? To answer this question, we applied an Implementation Rigor Index and compared student achievement data across two school years. In five of our Elementary Systematic ELD partner districts, we found a remarkable similarity between districts' engagement in the capacity-building model and the acceleration of their English learners in English Language Arts. Learn more about the outcomes in this summary: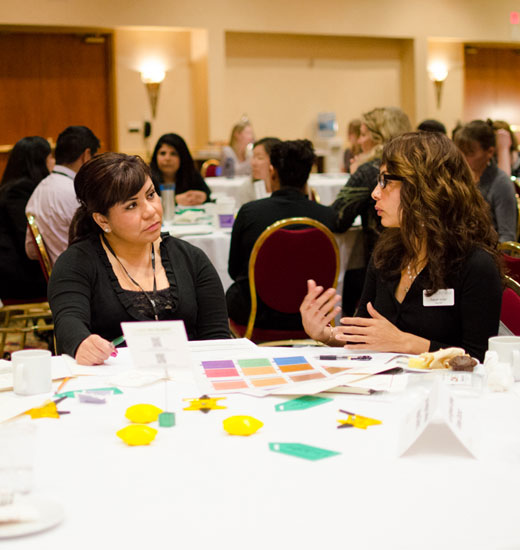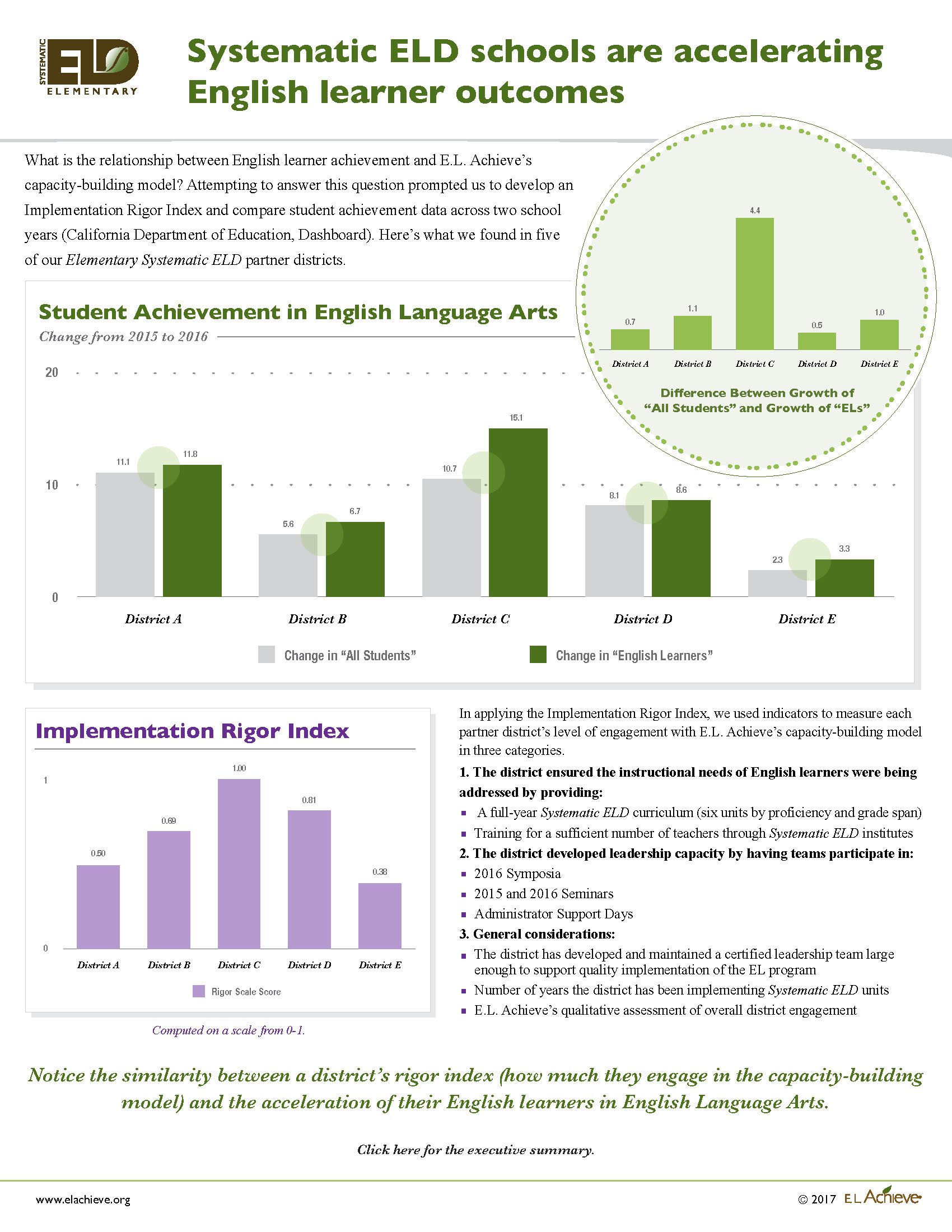 Impact on English Learner Student Achievement
There are many factors that contribute to the success of a professional development initiative. The same is true for Systematic ELD and Constructing Meaning. The impact on English learner achievement is greatly affected by the quality of implementation and level of system support.
Many indicators have been collected from our partner districts implementing Systematic ELD and/or Constructing Meaning regarding results for increasing ELL achievement.
Research and Results for Systematic ELD Instructional Units
Springdale Public Schools: Students' English proficiency improves at Systematic ELD schools
Springdale Public Schools began implementing Systematic ELD during the 2015-16 school year. The district has reported a large increase in the number of students eligible to exit English learner services. Additionally, the students at the first Systematic ELD schools have reached higher levels of proficiency compared to students in schools who have not yet begun using Systematic ELD Units.
Superintendent Builds Bridges to New Immigrant Communities
"It doesn't make a bit of difference to us whether a child comes from across the street or across the ocean," says Jim Rollins, who has helped transform the Springdale, Arkansas district to provide quality education to thousands of immigrants. "When they get to our schoolhouse door, they're one thing. They're our children."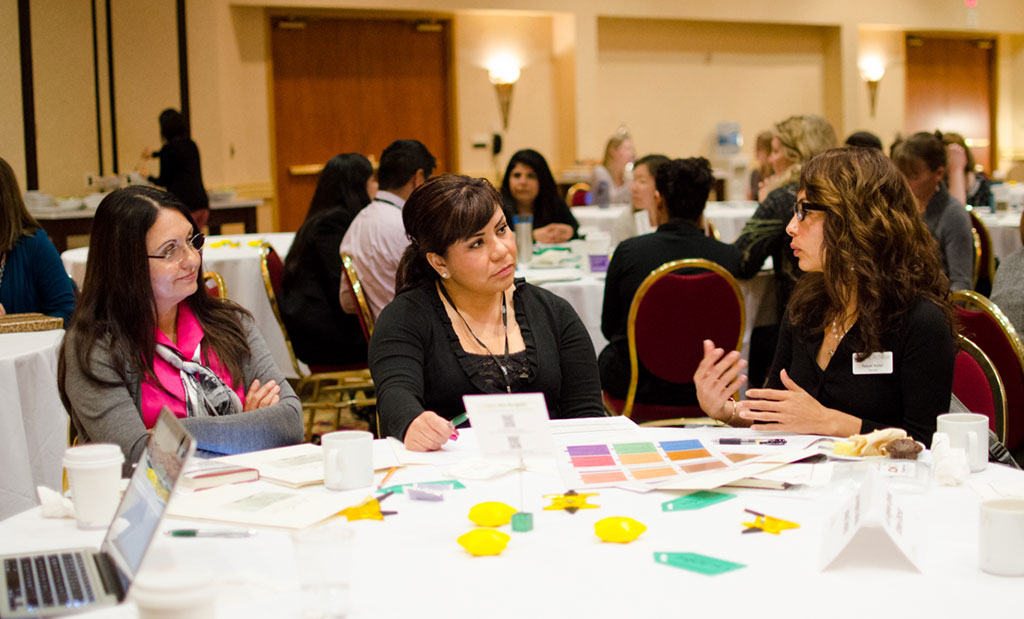 Growing Success for English Learners in Oregon School Districts
The Oregon Department of Education (ODE) launched a Systematic ELD initiative in August 2005. Many districts in the state have taken part in the ODE's initiative and have been implementing Systematic ELD.
In Spring 2008, when ODE released AMAOs for all its districts, a reporter from The Oregonian newspaper did an informal investigation into why some districts made progress in EL student achievement while others did not. In an article published on March 6, 2008, the reporter found that the districts making progress were implementing Systematic ELD. While the program is not named in the article, the ODE has confirmed that the approach referred to in the article is Systematic ELD.
Yet even in 2008, 40% of Oregon's English learners could be found in their high schools, continuing to require language support after many years of schooling.
In 2014, that number was a much lower 25% of the population, even as English learner enrollment continued to increase.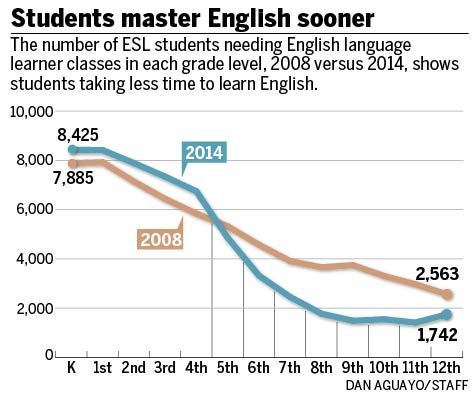 On February 21, 2015, The Oregonian reported: "Over the past six years, Oregon schools have become dramatically more successful at helping students from other language backgrounds master English within five or six years. … Oregon's director of English learner programs, Kim Miller, says the state's improved results stem from closer monitoring and better instruction. A significant amount of that success, Miller says, can be chalked up to Dutro and her firm [E.L. Achieve], which has led massive amounts of training for superintendents, principals and teachers in many Oregon school districts going back as far as 2006."
Click here to download the full article from The Oregonian.
Learn more in this related article from Education News.
Join Our Community of
57k+ Teachers and Administrators