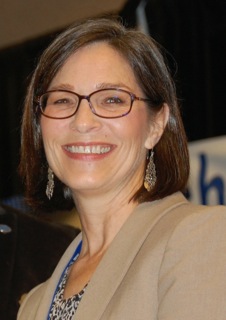 Susana Dutro, Founding CEO
Susana is the founding CEO of E.L. Achieve. Building on an extensive background serving second language learners as a bilingual teacher, district and county office administrator, professional developer, and adjunct education faculty, Susana developed a research-based framework, E.L. Achieve's Approach to English Learner Instruction (formerly A Focused Approach). She is the principal author of a dozen handbooks based on the approach, which has been adopted by over 100 districts nationwide.
Susana speaks and consults widely, and is most gratified when working side-by-side with teachers and administrators to design and help implement effective instruction for English learners. Her book chapters include "Rethinking English Language Instruction: An Architectural Approach" (English Learners: Reaching the Highest Level of English Literacy, IRA, 2003), "Explicit Language Instruction: A Key to Academic Success for English Learners" (Literacy Development with English Learners, Guilford Press, 2nd ed., 2016), and "English Language Development: Issues and Implementation at Grades Six through Twelve" (Ch. 3, Improving Education for English Learners: Research-Based Approaches, California Department of Education, 2010).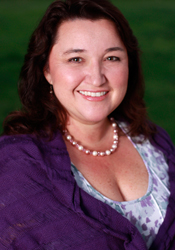 Michelle Thelander, Co-founder and CFO
Michelle is co–founder and CFO of E.L. Achieve. She began her teaching career at an elementary school English immersion program in Madrid, Spain. Upon returning to California, she worked with K-12 students and adults in acquiring English as a Second Language. Her professional experience includes positions as a K-12 and adult school teacher, university adjunct faculty, technology specialist, site and district administrator, and Director of Curriculum & Instruction followed by Director II of Migrant Education Region XVI at the Monterey County Office of Education and Program Manager for Migrant Education Region IX (San Diego and Orange Counties). Michelle holds a master's degree in educational administration. Her thesis research project culminated in the development of a Technological Literacy Assessment Rubric. The research focus of her doctoral dissertation for Organizational Leadership – "Teacher Quality and Support at High Performing, High Poverty Schools in California" – reflects her special interest in supporting teachers and promoting effective learning for English Language Learners and students living in poverty.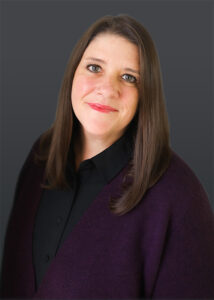 Libby Flores, Chief Operating Officer
Libby is the Chief Operating Officer for E.L. Achieve. Libby is the primary point of contact between E.L. Achieve, Systematic ELD and/or Constructing Meaning presenters, district leads, partner districts, and new inquiring districts. She coordinates training, resolves customer service issues, streamlines business operations, and provides technical support. She has extensive supervisory and client services experience.
Prior to working with E.L. Achieve, Libby was a marketing manager for a small civil and structural engineering firm in San Diego. Libby has a bachelor's degree in communications with a concentration in public relations from Fort Hays State University.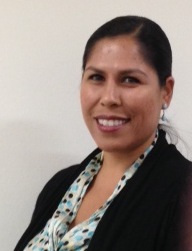 Elizabeth Macias, Chief Executive Officer
Elizabeth began her career in education as an academic mentor for junior high school students. She discovered that education was her calling and, upon completion of her undergraduate studies at UC Berkeley, became a Spanish bilingual teacher in West Oakland. This proved to be a life-changing experience. Prescott became the center of the Ebonics debate, which gave Elizabeth the opportunity to study language from the perspectives of linguistically diverse groups.
After several years as a teacher and administrator in a variety of programs, including dual language, Elizabeth became Coordinator of Secondary English Learner Programs in Oakland Unified School District. She quickly transitioned to Manager of K-12 Bilingual and English Learner Programs. During her seven-year tenure, Elizabeth promoted Systematic ELD and Constructing Meaning initiatives and fostered the development of numerous trainers for this work. She also created forums to support bilingual and dual language teachers and administrators.
As E.L. Achieve's Chief Operating Officer, Elizabeth's role is to support school districts to address the academic and linguistic needs of secondary English learners, ranging from students new to English to long-term English learners.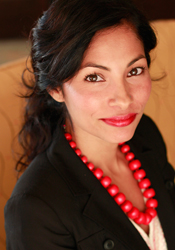 Raquel Núñez, Chief Creative Officer
Raquel began working in California public schools after completing the teacher internship program at Claremont Graduate University in 1999. She was a classroom teacher for six years in both Hacienda-La Puente and San Diego Unified School District. Her work became specifically focused on English learner instruction when she joined San Diego Unified's Office of Language Acquisition. In 2007, she became a certified Systematic ELD trainer to help the district reach its goal of training teachers at all 180 elementary schools. She was an active participant in creating the first round of Systematic ELD units for the district and for initiating the creation of a video lesson bank to be used for professional development across the system.
In 2008, she left San Diego to work for Mayor Villaraigosa's Partnership for Los Angeles Schools (PLAS) as a member of the instructional team providing professional development for K-12 literacy coaches. It was at her first Ongoing Certification event that she reconnected with Susana Dutro and learned about E.L. Achieve's plan to create a K-6 ELD curriculum. Raquel couldn't resist the opportunity to play a direct role in articulating a clear vision of instruction for English language development. She currently serves as the Director for Elementary Development supporting the ongoing development of both the Systematic ELD and Elementary Constructing Meaning initiatives.
Raquel completed her doctoral work at Claremont Graduate University in May 2014. Her dissertation is a case study of two teachers negotiating the implementation of the Systematic ELD Units over the course of one semester. The dissertation is available online:  http://gradworks.umi.com/36/17/3617801.html
She has a continued interest in educational policy and in improving the quality of teacher credentialing programs.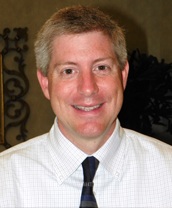 Scott Townsend, Associate – Secondary Lead
Scott provides instructional leadership, professional development, technical assistance, and consultation services for secondary administrators and teachers to effectively implement programs that increase English learner achievement. He looks forward each day to helping teachers practice the teaching skills of Constructing Meaning and Systematic ELD. In his previous role as the District ELL Coordinator for Jackson County School District 9, Scott worked with teachers and administrators on both initiatives. Before that, he taught social studies and ELD at North Medford High School.
Scott has a Master of Arts degree in teaching from Southern Oregon University, with an endorsement in social studies and English for Speakers of Other Languages. He also earned a B.A. with honors in Ethics, Politics & Economics from Yale University. Along the way he studied at the University of Santiago of Chile, the University of Granada (Spain), and Oklahoma Wesleyan University. Scott is glad to have a position that allows him to make a difference for teachers and students. He believes that every student can succeed and smiles every time he hears a success story from a teacher!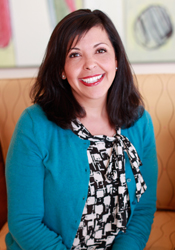 Aidé Vásquez Yepez, Lead Associate
Aidé is an Associate for Elementary Initiatives. Aidé is responsible for providing elementary Systematic ELD and Constructing Meaning professional development and ongoing implementation support services for partner districts. Additionally, she works with the content development team to create instructional materials and resources for elementary classrooms. Prior to working with E.L. Achieve, Aidé was an ELD coordinator and classroom teacher. She graduated from Whittier College with a master's degree in education and from UCLA with a degree in Chicana/o studies.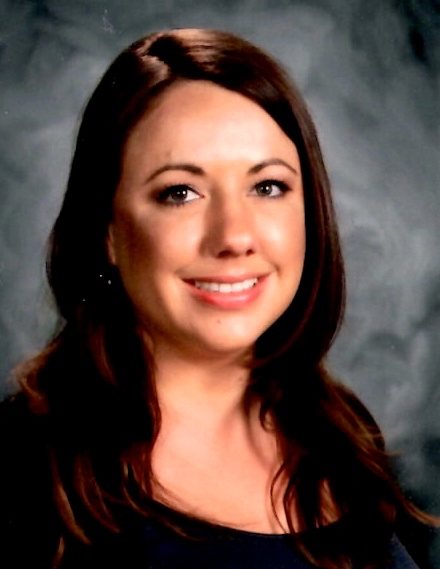 Prior to coming to E.L. Achieve, Laura spent her entire career in education with the El Monte City School District, the same district where she attended school as a child. She has always worked closely with English learners, first as a classroom teacher, and later as an instructional coach. As a District English Learner Instructional Coach, Laura played a hands-on role in the district-wide implementation of Systematic ELD by supporting teachers, administrators, and parents in meeting the academic needs of the district's large EL population. During her tenure in that position, the API for the EL subgroup consistently grew, and the number of long-term English learners consistently decreased.
Laura holds a Master of Arts degree in curriculum and instruction, and a reading certificate from Point Loma University, as well as a Master of Arts in educational leadership and an administrative credential from Concordia University Irvine. Laura completed her doctoral work at Concordia University, Irvine in May 2018. Her dissertation was a mixed-methods study that examined teacher perceptions of effective instructional coaching in professional development. The dissertation is available online. Laura continues to explore the role coaching plays in supporting quality implementation of E.L. Achieve's initiatives.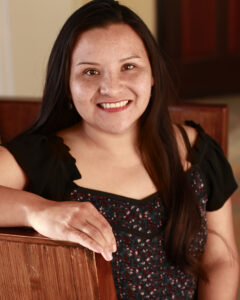 Lubia is responsible for providing instructional leadership, professional development, and support services to partner districts. Prior to working with E.L. Achieve, she served in the Redwood City School District and Oakland Unified School District as a teacher, an assistant principal, and a teacher on special assignment. Lubia's passion for serving English learners is both personal and professional. Having benefited greatly from educators who invested heavily in her multilingual journey, she is enthusiastic about supporting educators and systems committed to improving instruction for English learners.
Development & Communications

Rebecca María McCloskey, Associate
As a content developer for E.L. Achieve, Rebecca is grateful to be able to combine her two professional passions: education and writing. She studied English and Spanish literature and professional writing at UC Santa Barbara. After tutoring migrant students, substitute teaching, and freelance editing, she earned her bilingual multiple-subject teaching credential.
Rebecca has taught English learners in Spanish-only, bilingual, and sheltered instructional settings. She had the unique opportunity and honor of being a full-time writer for E.L. Achieve's Elementary Systematic ELD units, then teaching the units in her own classroom and mentoring others in effective dedicated language instruction. She is now back with E.L. Achieve as part of the team developing Systematic ELD units for middle and high school. She is passionate about creating lessons that empower teachers to provide vibrant language learning.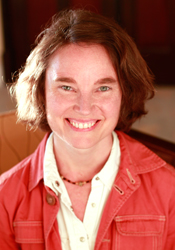 Natascha Bruckner, Lead Support
Natascha works with E.L. Achieve program directors and team associates to develop content and produce publications. She provides creative and editorial support for the development of curriculum guides, educational tools, articles, blog posts, newsletters, and other materials. Natascha holds a Master of Fine Arts degree in creative writing from Naropa University. Her professional experience includes copywriting, editing, and publication development for a private high school, a university, a women's shelter, and several periodicals. She has enjoyed collaborating with individual authors to edit their book manuscripts, ranging from memoirs to textbooks. She served for eight years as the managing editor of the Mindfulness Bell, a magazine on the art of mindful living.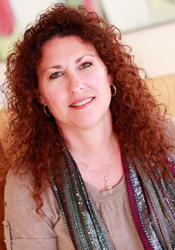 Tiffany Smith, Digital Print Manager
Tiffany works with the E.L. Achieve team to produce and maintain the E.L. Achieve brand and design standards and incorporate them into curriculum guides and publications. She works with authors during material development, with editors on proofreading and content review, and with the design team to help ensure quality from proof to publication. Tiffany came to E.L. Achieve with an extensive background in print layout, pre-press production, and publishing.
After attending California State Polytechnic University for the study of communications and liberal arts, she worked as a typesetter and graphic designer. Following her move to San Diego, she expanded her career in printing as a customer service representative and production manager, assisting print sales and production staff. She also successfully created and maintained a freelance graphic design business.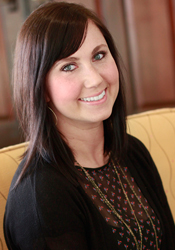 Alexandra Roquet, Development Support
Ali Roquet is a video developer for E.L. Achieve. She has spent her time with E.L. Achieve learning specific features of explicit language instruction to create effective instructional videos for elementary and secondary classrooms. With a love of students and a passion for writing, her journey in education began on the beautiful central coast of California, where she earned a Bachelor of Arts degree in English literature and a multiple subject credential at California Polytechnic State University, San Luis Obispo. She spent a year student teaching and working with English learners at all proficiency levels in second and fifth grade classrooms in the San Luis Coastal Unified School District. At E.L. Achieve, Ali is proud to work with dedicated and passionate educators who believe in a common mission of equipping English learners with tools and language necessary for academic achievement.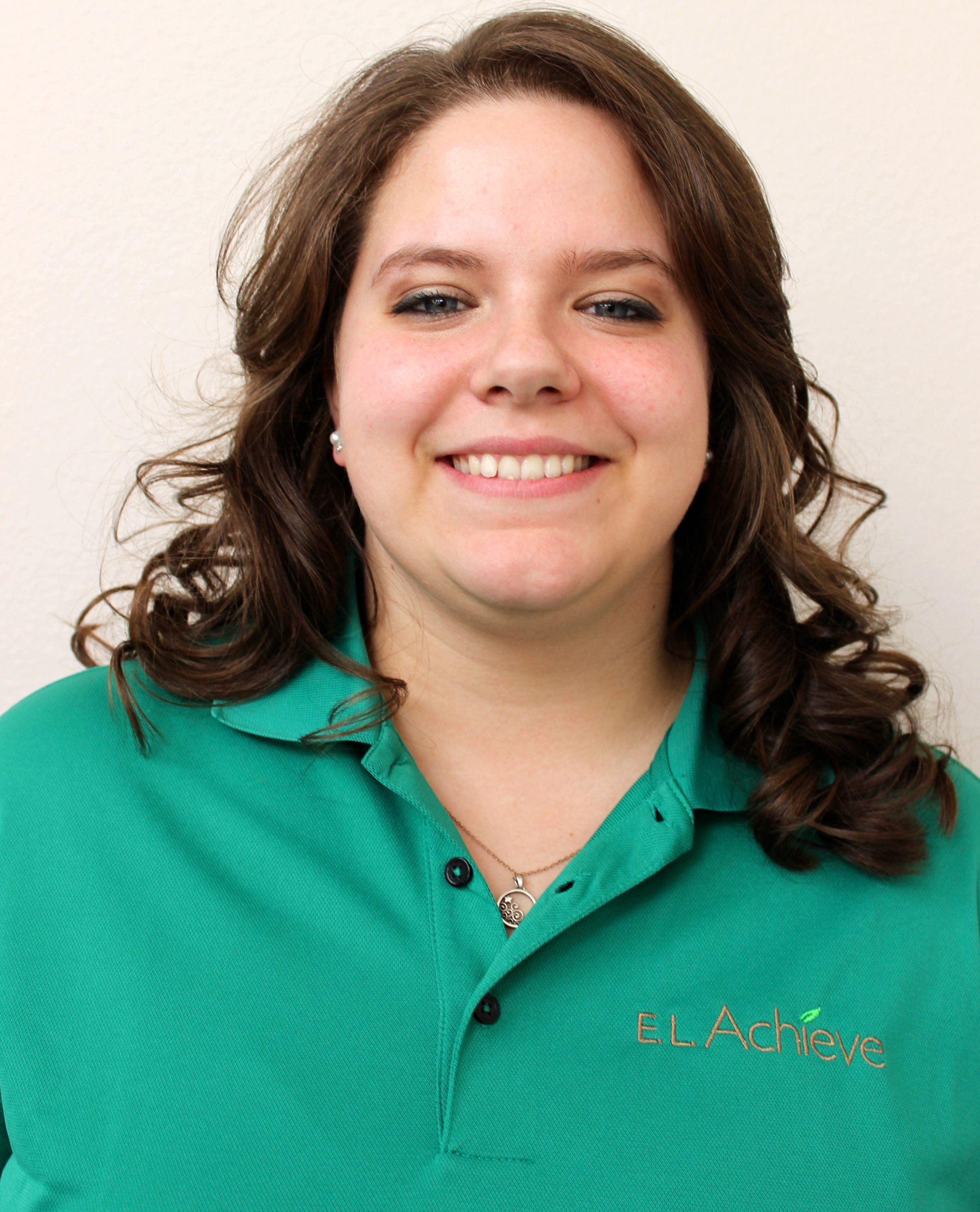 Kara Bailey, Graphic Designer/Production Artist
Kara joined the Development and Communications Team in March 2019. She previously worked with the Client Services Team. Her primary focus is processing product orders and resolving customer concerns related to product purchases. Kara has extensive experience in customer service, collaborative work, and project management. She earned a bachelor's degree in graphic design at Fort Hays State University in 2015. In addition to supporting customer relations, she provides design assistance for the production of E.L. Achieve materials and publications.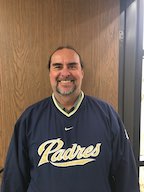 Curtis Daniels, Print Production & Finishing Coordinator
Curtis joined E.L. Achieve in February 2019. He coordinates the production flow between print, bindery, and finishing to produce high-quality materials and publications at our print and distribution facility in Vista, CA. He takes pride in his E.L. Achieve team and enjoys our camaraderie and teamwork.
Curtis has been in the digital print industry since 1990, and he has an extensive knowledge of digital printing and finishing equipment. In 2003, he and his wife Barbara bought a franchise to provide services such as printing, sign making, and shipping. He also enjoys playing tennis, bowling, kayaking, and surf fishing. He and his wife have two grown children.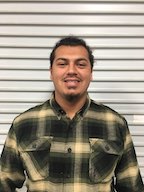 Ydan Guerrero, Assembly Team
Ydan joined E.L. Achieve in February 2019. He is responsible for assembling and packaging component parts of E.L. Achieve products for customer delivery. He also assists with print production, bindery, and finishing to produce high-quality materials and publications at our print and distribution facility in Vista, CA. In his free time, he enjoys surfing, fishing, hiking, and going to Disneyland.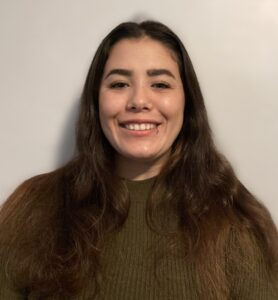 Amaya Esparza, Editorial Intern
Amaya is currently a junior at Manhattanville College and is double majoring in English, creative and professional writing, and sociology. She started working for E.L. Achieve as an Assembly Associate in the Vista, CA facility in the summer of 2021. After another summer working in the warehouse in 2022, she is now working with the Development and Communications Team. She works on content editing, copy editing, and proofreading for various instructional units and materials. She also contributes content for E.L. Achieve's social media platforms.


Amaya's previous experience includes working as the Sports Editor for her student newspaper in high school. She also volunteered in her local library, where she assisted in planning STEAM activities for children 5–10 years old. In her free time, she teaches softball lessons to girls 8–14 years old.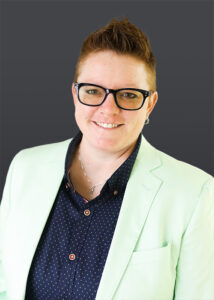 Kacey Callihan, Operations Coordinator
Kacey joined the Client Services Team in September of 2013. Kacey brings more than ten years of customer support experience to the team. Her primary focus is to assist in customer relations. She also assists with the organization of company projects, such as institutes and symposia, and provides logistical support. She is responsible for processing product orders and addressing customer concerns related to product purchases.
Kacey has a Master of Science degree in clinical exercise physiology and a B.S. in health and human performance from Fort Hays State University in Hays, Kansas.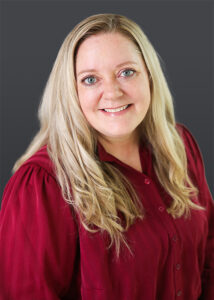 Erica Washburn, Client Services Support
Erica joined the Client Services Team in September 2018. Erica's top priority is processing orders and helping customers resolve problems and concerns. She has over 15 years of experience in customer service, business operations, and communications. Erica's dedication, experience, and advanced knowledge in customer service are a great asset to the E.L. Achieve team.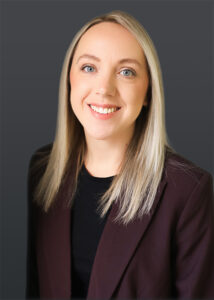 Janae Gagnon, Client Services Support
Janae joined the Client Services Team in November 2019 to assist with product coordination, event management, client relations, and project management. Her main focus is providing support to the Program Services Team through material preparation, travel coordination, and event administration. Janae has a Bachelor of Science degree in health and human performance from Fort Hays State University in Hays, Kansas. In her free time, Janae enjoys spending time with her family and friends. She also likes to stay active and be outside whenever she gets the chance.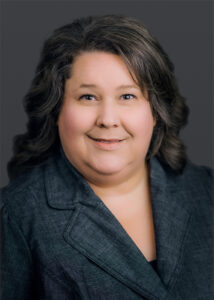 Rachel Harman, Client Services Support
Rachel joined the Client Services Team in August 2022. She brings more than twenty years of experience as an administrative assistant at various levels in education, including Parents As Teachers / Early Head Start and Fort Hays State University. Rachel's primary focus will be supporting the E.L. Achieve team and partner school systems.
Born and raised in Hays, Kansas, Rachel will graduate from Fort Hays State University with a Bachelor of General Studies, Organizational Leadership and Psychological Studies Concentrations, in December 2022. Rachel and her husband of nearly twenty-five years, Dusty, have two grown children, Dawson and Reanna, and two grand-pups, Chief and Deuce.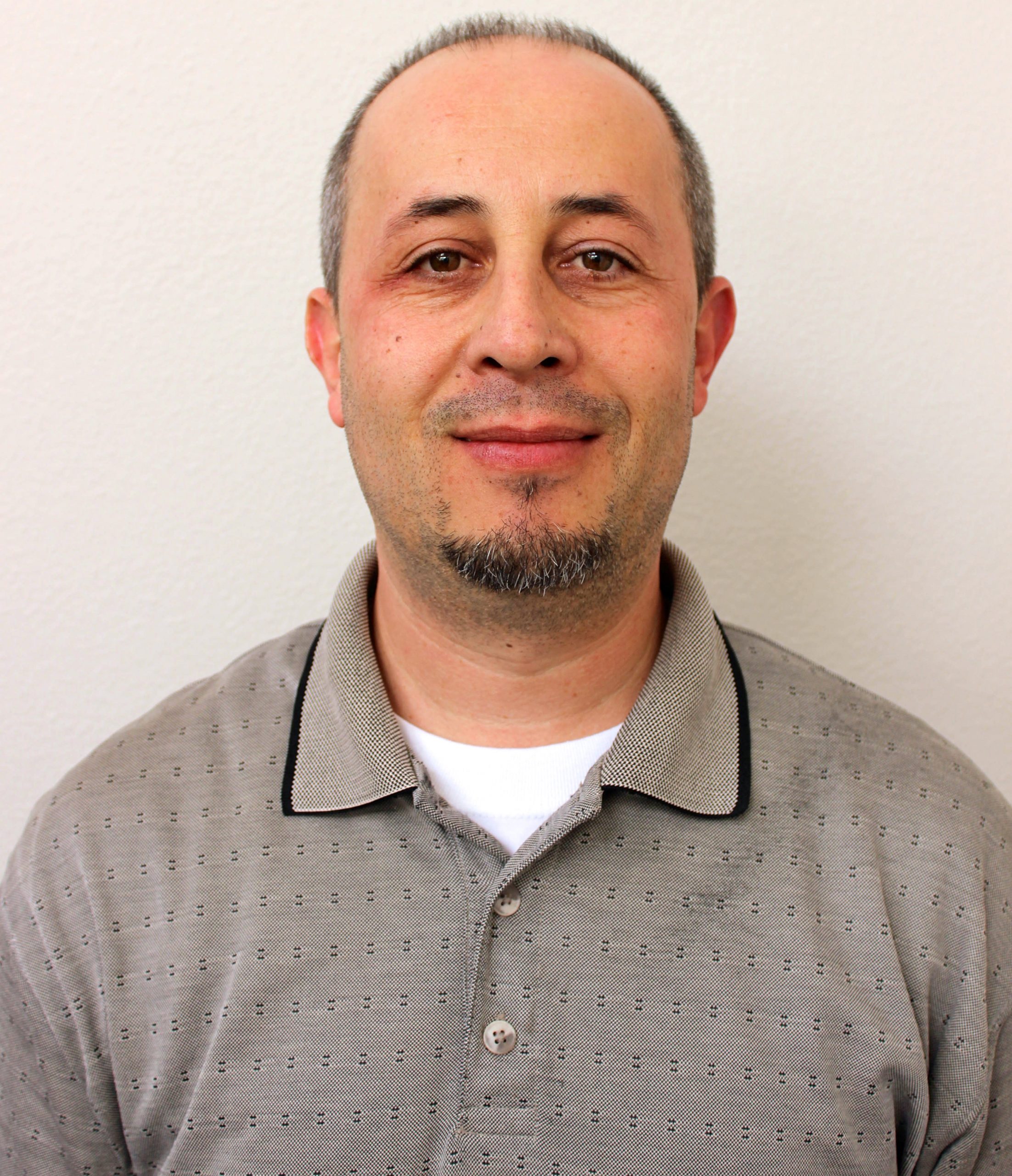 Genti manages the day-to-day operations of E.L. Achieve's product inventory and order processing. He provides logistical support for assembly, receiving, and shipping. He also provides quality control to make sure product orders are fulfilled in an accurate and timely way.
Genti holds a bachelor's degree from the University of Tirana, Albania, in petroleum engineering, as well as an AA degree in hospitality management. For 15 years, he managed front office operations in resort settings and holistic healing retreat environments. He currently leads the Fulfillment Team with a conscientious customer service mindset. He learned English in ESL classes and remembers the care and support he received from teachers and family as he embraced a new culture and environment in the U.S. Being a part of the E.L. Achieve team is a dream come true, and he brings his personal experience as an English learner to give the same attention and care that he received back to the community of English learners.
Supan Sumpon, Warehouse Associate
Supan is responsible for E.L. Achieve warehouse functions, including receiving, storing, assembling, handling, and shipping of products for customer delivery.
Join Our Community of
57k+ Teachers and Administrators