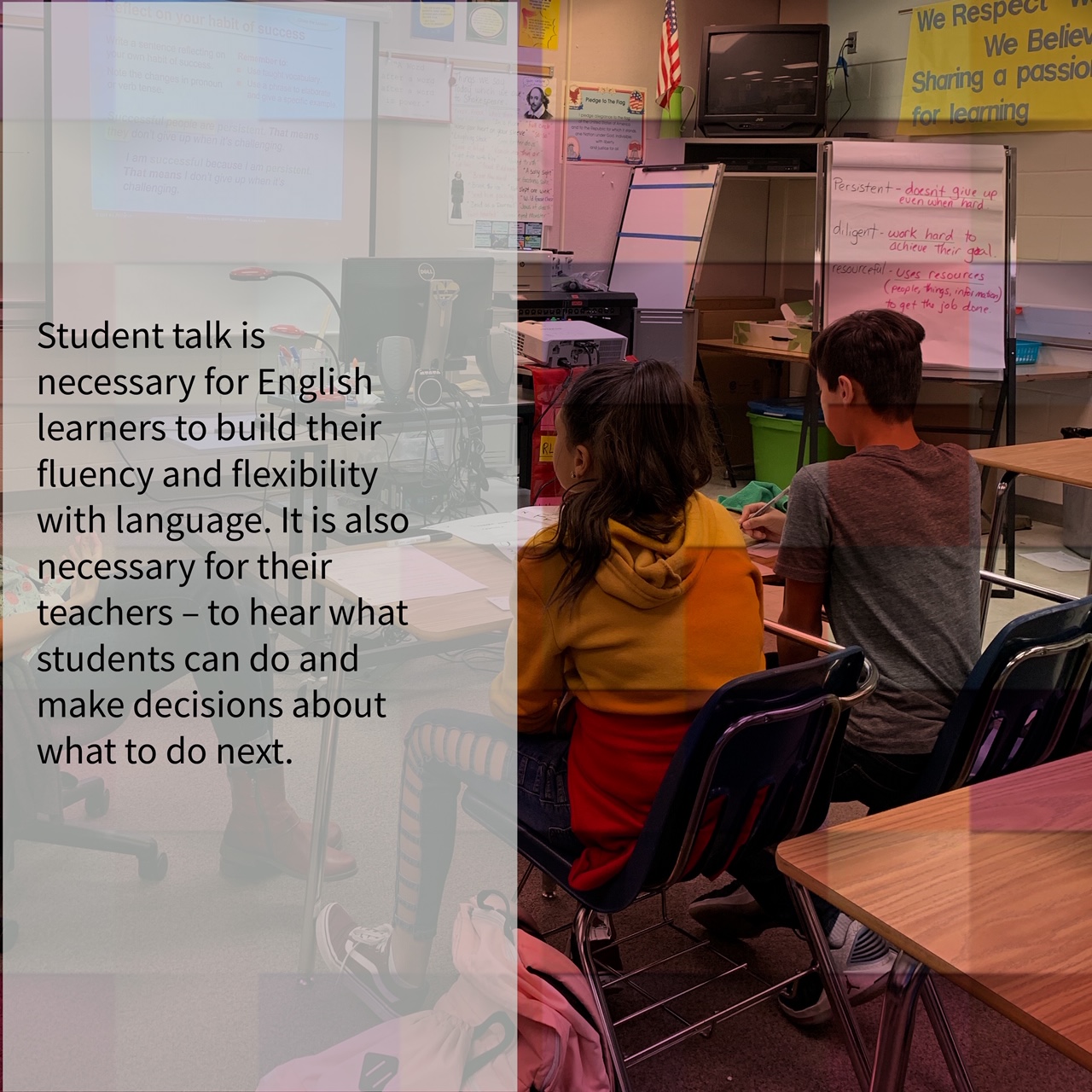 Melissa Bowen, Administrator and Certified Secondary CM Presenter, Salinas Union High School District
Guest blogger
Multiple and consistent opportunities for our English learners to practice the target language – not just with writing and reading but with speaking, too – are so important. This year our instructional coaching team decided to shadow an English learner student for the entire school day, and it was one of the saddest things I have ever witnessed.
The student I shadowed, along with many others, literally only had seconds of structured student talk time for the entire day.
Our English learners were literally sitting in each classroom in complete silence!
This really opened the instructional coaching team's eyes to the need for Constructing Meaning and Systematic ELD refreshers and regular staff PD regarding structured student talk. We kept this focus all year long at our site.
Many teachers have opened up their classrooms so that others can see what our ELs need and what they are capable of. I do believe the message is being heard, but there is still much work to do in regards to promoting "miles on the tongue" for our English learners.
How do you work to ensure students receive abundant and purposeful talk time?
Please join the conversation by commenting on this blog, posting on our forum, or emailing us at info@elachieve.org.