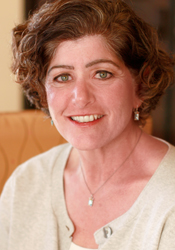 Ellen Levy, Lead Associate for Secondary Constructing Meaning
For many years, at least fifteen percent of freshmen at Liberty High School in Hillsboro, Oregon, failed their science class. An alarming and predictable number of students did not receive credit for a required course, year in and year out – until 2010.
That's when the staff at Liberty High School acknowledged the failure rate was unacceptable and decided to do something about it. They dared to try a new approach: acceleration.
The traditional path of remediation entails options like study hall, credit retrieval, summer school, and rudimentary skills classes. Acceleration, however, upholds rigor in the classroom but pairs high expectations with targeted, ongoing support. Rather than focusing on what students are missing or never acquired, acceleration picks up the pace and addresses identified gaps while teaching new content.
This approach to teaching and learning, sometimes described as "going slow to go fast," is characterized by:
clearly stated and posted performance tasks
a scaffolded sequence of measurable knowledge and skills
ongoing monitoring and frequent formative assessment
differentiated support based on student need
sufficient guided and independent practice prior to evaluation
When designing their approach to acceleration, the Liberty teachers chose a mix of new instructional strategies and support structures, including E.L. Achieve's Constructing Meaning (CM). Constructing Meaning provides teachers with the process and tools for weaving explicit language instruction into content area teaching. A CM lesson addresses both the content and literacy demands required of rigorous, academic coursework. For example, in CM science classes, like the ones at Liberty, students learn the technical terms and sentence structures needed to describe the scientific method.
Liberty's instructors agreed they could no longer assume that students came to class with the prerequisite concepts, skills, and vocabulary needed for success. Instead, they decided to implement a backward design model that folds the necessary prerequisite content and language knowledge into the current instruction.
Recent data validates Liberty High School's decision and speaks to its success.
2009-2010: Failure rate of 15%
2010-2011: Failure rate reduced to 6.2%; 17 students enrolled in AP Biology; one section of AP Chemistry added to master schedule
2011-2012: Less than 5% of freshmen fail science; 60 students enrolled in AP Biology; an additional section of AP Chemistry added to master schedule
2012-2013: 90 students enrolled in AP Biology; an additional section of AP Chemistry added to master schedule.
As one biology teacher at Liberty explained: "The decrease in failures and the increase in AP eligibility are examples of the benefits of acceleration and how open access to a rigorous curriculum for all students does require explicit language instruction."
But the teachers aren't the only ones noticing the change. On the last day of class, one student asked, "Why didn't you teach this way when I had your class two years ago and failed? Freshman year I couldn't write summaries or lab reports, and was too scared to do a speech in front of the class, but I can now because of all the help with language."
Accelerated instruction puts an end to the cycle of failure and remediation while addressing student need. It is the combination of rigorous expectations, the delivery of carefully scaffolded content, and explicit language instruction that supports students in achieving increasingly higher levels of performance.
This blog was previously published with the title, "The Power of Acceleration."