There's no doubt becoming proficient in a second language is a complex process. With so much nuance and detail to learn, it's hard to know where to focus our attention, not to mention knowing the best next step for teaching our English learners.
Instead of overly relying on (stale) standardized test scores to understand students' English proficiency, we can look at their writing. Here are three key hallmarks to guide you in recognizing where students' writing lands on a continuum of proficiency: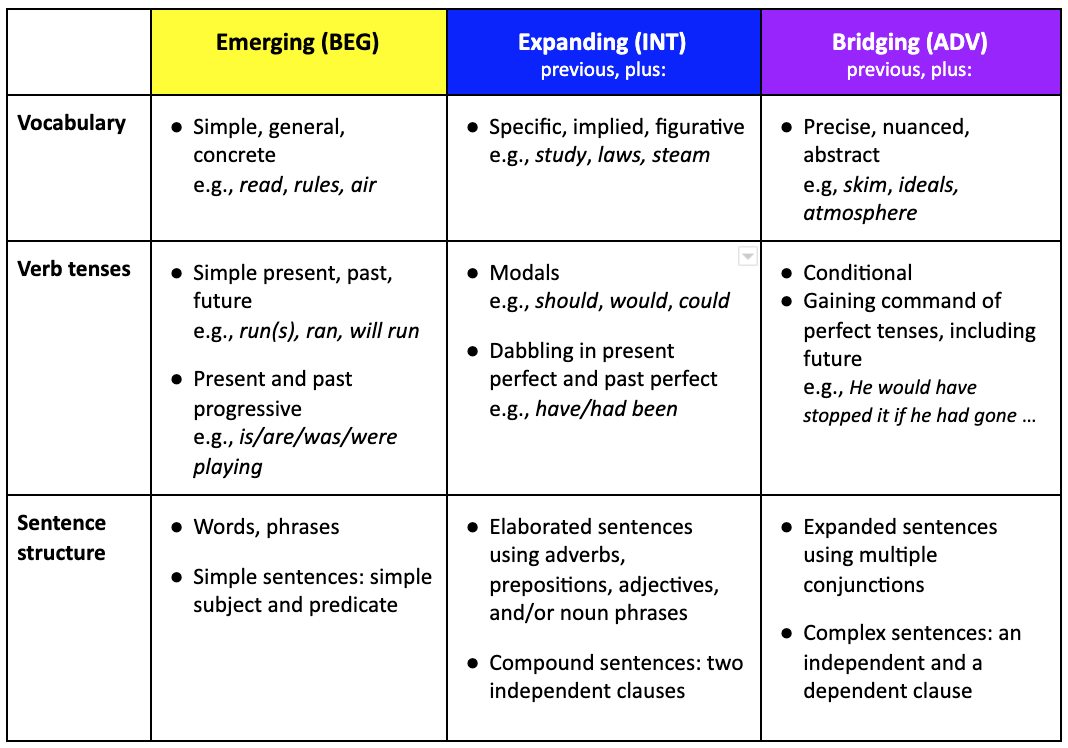 Grab a few samples of students' writing and notice how they are using language around these three hallmarks.
What aspects and skills have they internalized? 

Where are they experimenting and making errors?

At this point, what's the most productive thing to teach?  
You will find that proficient students use language that ranges from simple to complex – this is what good writers do to keep their readers engaged.
Once you have a sense of the types of writing skills students need to build, you can integrate the Upper Elementary Student Guide for Expository Writing and the Student Flipbook: Language for Academic Writing and Speaking as tools to better understand how to support students in moving from oral to print.