Vanessa Dexter, Certified Elementary ELD Presenter and teacher,
Southern Oregon Education Service District
Guest blogger
As an Elementary Systematic ELD Presenter, I hear many teachers asking how they can get through the entire instructional sequence within a lesson.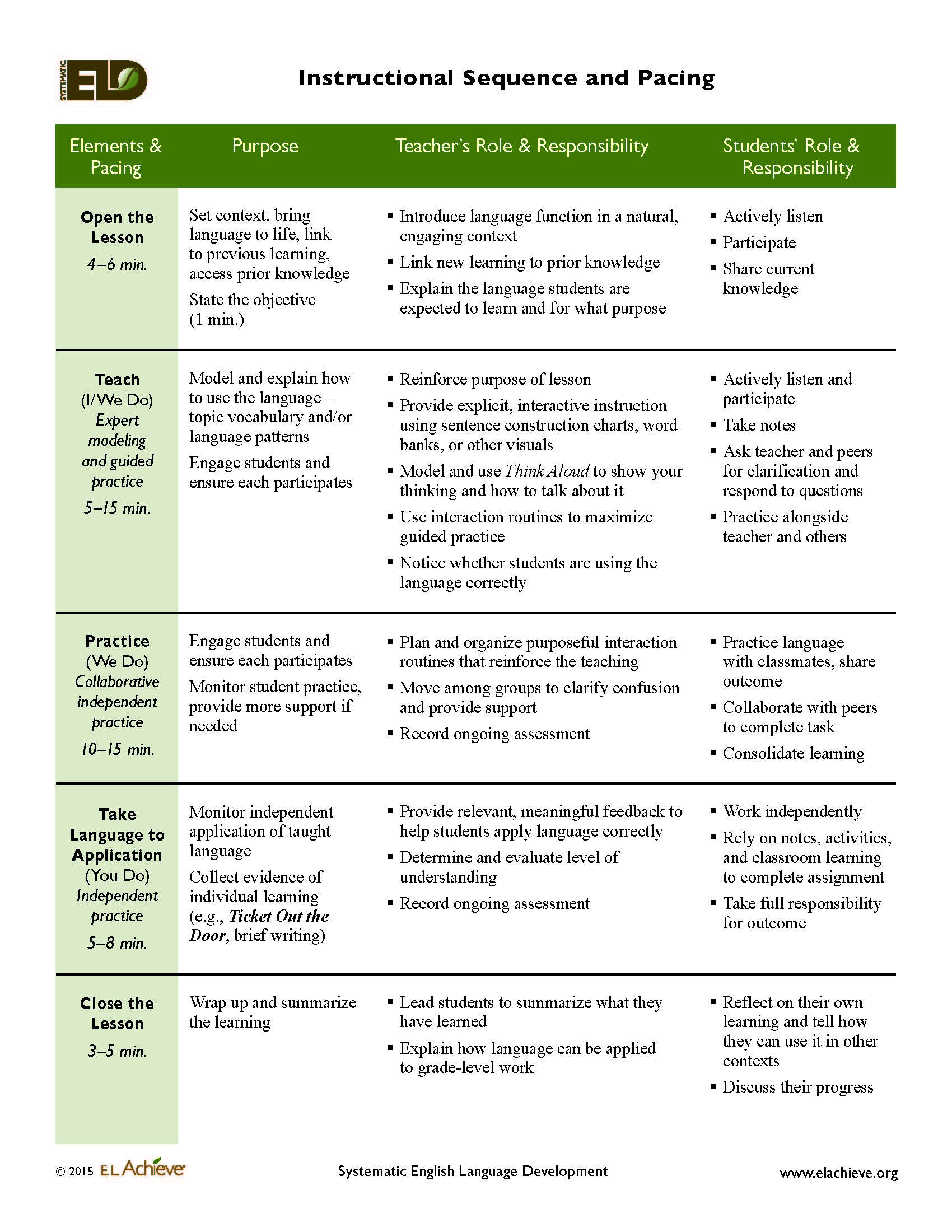 To be effective, a lesson needs to include:
An Open the Lesson section to set the purpose for learning.
A Teach section (often called a mini-lesson) for the teacher to take the lead in modeling and explaining the target.
Guided practice – time for students to Practice together and then Take the Language to Application on their own.
A Closing to recap and transfer the learning.
If we're not organized, it's easy to fill the lesson with teacher talk or focused on the process and procedure of getting students into interaction routines. Then we end up having to shorten or, even worse, cut certain parts of the lesson.
In our experience as leaders and teachers, we've found that establishing and maintaining student interaction routines is key to successfully getting through the entire instructional sequence.
Taking time at the beginning of every school year to intentionally teach the purpose and process for interaction routines is crucial, and we have found it to be extremely helpful. Once students know what to do, they can practice efficiently in small-group and partner activities.
It is also good to remember that the Teach the Lesson (I Do) segment is meant to be a short mini-lesson. Use a timer or watch the clock to keep your pace so you protect the Practice the Language (We Do) and Take the Language to Application (You Do) portions of the lesson. Too often we end up filling up the lesson with teacher talk when our students should have all the time they need to practice.
Please join the conversation by commenting on this blog, posting on our forum, or emailing us at info@elachieve.org.