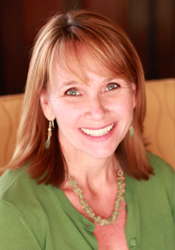 Debra Puente, Director of District Support
District leaders often ask us for guidance about how best to sustain the implementation of new initiatives.
During a recent conversation, the question of instructional coaching came up. We discussed the skills that are needed to be an effective coach. This got me thinking about the various aspects of coaches' work and the roles they play when motivating and supporting their colleagues. I have adapted the work of a district in Fairfax County, VA, to call out the complex demands of instructional coaching.
Data Coach: Compiles classroom and grade level/department English learner data in user-friendly, clearly structured formats to help teachers more easily interpret the results. Assists teachers in learning how to compile and manipulate the information they gather (daily, weekly, end of unit) on their own for additional instructional benefit.

Curriculum Specialist: Provides teachers with support as they implement Systematic ELD or Secondary Constructing Meaning Instructional Units. Plans refresher sessions to deepen teachers' understanding using the Refining Our Practice tool. Assists in finding resources to support planning, in part by maximizing the benefit of existing resources, including E.L. Achieve's Systematic ELD and Constructing Meaning Support Kits.

Instructional Specialist: Assists teachers with planning or adapting units, developing lessons, and strategically selecting Structured Language Practice routines to promote language practice. Models lessons for teachers. Co-teaches or informally observes a lesson and provides feedback using the Lesson Observation Tool.

Learning Facilitator: Develops staff members' knowledge, skills, attitudes, and behaviors through ongoing professional development focused on deeper implementation efforts. Uses the Refining Our Practice Rubrics as a guide to focus self-reflection on building strengths and filling gaps in instructional practices.

Change Agent: Acts as a catalyst for change by asking questions to heighten teachers' awareness of how the choices made when interacting with students affect language learning, both positively and negatively.
The instructional coaches who support E.L. Achieve initiatives challenge the status quo by pushing teachers, administrators, and themselves to improve students' skill, confidence, and ownership of their language use. Thoughtfully stepping in and out of multiple roles enables an instructional coach to strengthen implementation efforts at the site, department/grade, and classroom level.
This blog was previously published with the title, "Instructional Coaching … The Work Defined."