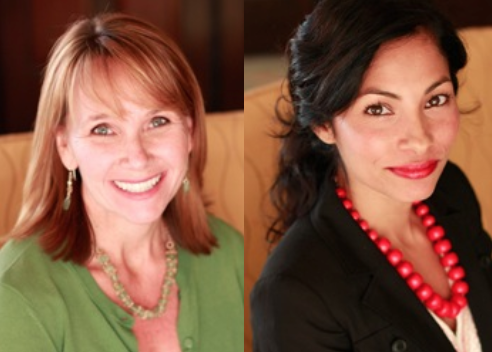 Debbi Puente, Director of District Support
Raquel Núñez, Director of Elementary Services
Teachers and administrators are always learning – so it's always a good time to curl up with a good book, especially one that deepens your knowledge base and pedagogy.
Here's a selection of E.L. Achieve's recommended reading to enhance your learning.
Books
Better Learning Through Structured Teaching: A Framework for the Gradual Release of Responsibility
By Douglas Fisher and Nancy Frey
ASCD, 2014
This book explores each component of the gradual release of responsibility model and provides tips and tools for successfully implementing this instructional approach into the classroom.
Linguistic Minority Students Go to College: Preparation, Access, and Persistence
Edited by Yasko Kanno and Linda Harklau
Routledge, 2012
This book presents quantitative and qualitative research on the experiences of linguistic minority (LM) students as they enter and try to make it through college. K–12 teachers would benefit from understanding the challenges their EL students face as they move through the education pipeline. The book also could serve as a framework for teachers to gather data and write about their experiences teaching LM students in order to improve supports for them.
Improving Education for English Learners: Research-Based Approaches
Chapter: "English Language Development: Issues and Implementation at Grades Six Through Twelve" by Susana Dutro and Kate Kinsella
California Department of Education Press, 2010
This chapter presents an approach for rethinking English language instruction for adolescent English learners. The authors offer a discussion of linguistic challenges facing adolescent ELs and a rationale for dedicated ELD in secondary settings.
Periodicals
Coaching: The New Leadership Skill
Educational Leadership, October 2011, Vol. 69, #2
This edition is full of articles that highlight good coaching practices. A few of our favorites:
• "What Good Coaches Do," by Jim Knight, explains how to take a partnership approach to coaching, identifies key principles, and offers ways to put those principles into practice.
• Ronald R. Bearwald's article, "It's About the Questions," explains that meaningful mentoring is based on carefully designed questions, and gives tips for posing precise and incisive questions that prompt educators to analyze their own practice.
• "Coaches as System Leaders," by Michael Fullan and Jim Knight, recasts the role of coaching as integral to whole-school reform, because "next to the principal, coaches are the most crucial change agent in a school."
"Smartness as a Cultural Practice in Schools" by Beth Hatt
American Education Research Journal, June 2012, Vol. 49, #3
In this article, the author shows how the concept of smartness is constructed in a kindergarten classroom, and inspires us to question how we make conclusions about who is smart and whether our measures of smartness are based on cognitive or cultural abilities.
California ELA/ELD Framework 2014
Chapter 2, "Key Considerations in ELA/Literacy and ELD Curriculum, Instruction, and Assessment," outlines and explains stages of English Language Development, cross-language relationships, instruction for integrated ELD and designated ELD, and a comprehensive approach to ELD. The explanation for integrated and designated ELD closely aligns to E.L. Achieve's approach and the Blueprint for Serving English Learners Throughout the School Day.
For further resources, see our annotated Readings page, which includes a range of research articles to assist teachers, principals, and district leaders in building background knowledge about the importance of language learning in academic achievement and best practices for English learner instruction.
And for more relevant and inspiring readings, check out our main blog page.
This blog was previously published with the title, "Ideas for Summer Reading."