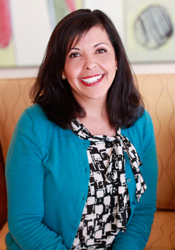 Aidé Vásquez Yepez, Elementary Services
I had the opportunity to visit a classroom as the teacher and students were just delving into the first of the SysELD Instructional Units, and again as they were wrapping up the second one.
During my initial visit, I met a 6th grader named Max. He was in the 5th–6th grade Intermediate ELD group. I sat with his group as they worked through a Talking Stick activity. The purpose of the activity was to practice generating sentences orally using present and future tense verbs correctly. Max was really trying to make sense of the language, but his sentences were stilted and his vocabulary was very limited.
After the lesson, I debriefed with the teacher. She mentioned that she was Max's classroom teacher and that he went to RSP twice a day and struggled with reading and writing. She also brought up that teaching ELD was new to her and she did not feel very confident in her delivery of instruction.
When I went back a few months later, the group was doing a culminating assessment task. The room was filled with all the graphic organizers, sentence frames, and charts that had been created in the previous lessons. The students had to use the resources to write a Q&A interview and then read it to a partner. Students had to sort through all the language that was taught and make decisions as to how they wanted to ask and respond to questions. I immediately noticed that Max was rocking it! He wrote his questions and prepared responses using various language patterns, showing that he truly had learned to use the language flexibly. Max successfully accomplished the written task, conducted his interview with fluency and confidence, and also responded accurately and in detail to the questions posed to him by his partner.
At the end of the activity, the teacher asked for a volunteer team to perform its interview in front of the group. Guess who was the first to volunteer? That's right – Max! With barely a glance at his paper, he navigated through changing verb tenses and used sophisticated vocabulary and various sentence structures from the unit as if he had known them all his life! He stood there so tall and proud, with a huge grin on his face. I found it hard to hold back my tears of excitement.
Max and I talked about his progress. I asked him what had changed for him and how he had learned so much. He explained that the graphic organizers, picture cards, and posters helped him think about what to say, and the sentence frames, verb cards, and language charts helped him think of how to say it. The teacher had given students lots of time to practice talking and writing together using games and fun activities. She showed them how to use the language during other subjects and encouraged them to try out the language at home.
In the debriefing, Max's teacher shared the changes she had noticed in him. During ELD, Max came to life by participating and asking questions and responding accordingly. In learning how to use language flexibly, he became interested in expanding his vocabulary in order to express himself more clearly. Now he knows how to use the language he's learned in ELD to actively participate during other content instruction. He helps others and feels really good about himself. This is a kid who hasn't had many opportunities, at home or at school, to feel proud of himself – and now he does!
Max's teacher went on to add that the SysELD lesson elements – grounding all language teaching in a meaningful context and balancing direct, explicit instruction with rich oral and written language practice – have impacted not only her ELD instruction, but her general instruction as well. It is standard practice for her to have students capture the language they learn during ELD in language logs, and to show them how to apply the language to other content areas. For example, in science class, students use the language captured in their language logs to ask each other questions about the causes and effects of an experiment. This teacher has found that she is much more aware of, and able to teach, the language students need, and she realizes how critical it is to provide multiple opportunities to practice using language in order to accomplish grade-level tasks.
This is just one example of how Systematic ELD instruction develops and strengthens the language skills that are critical for academic success.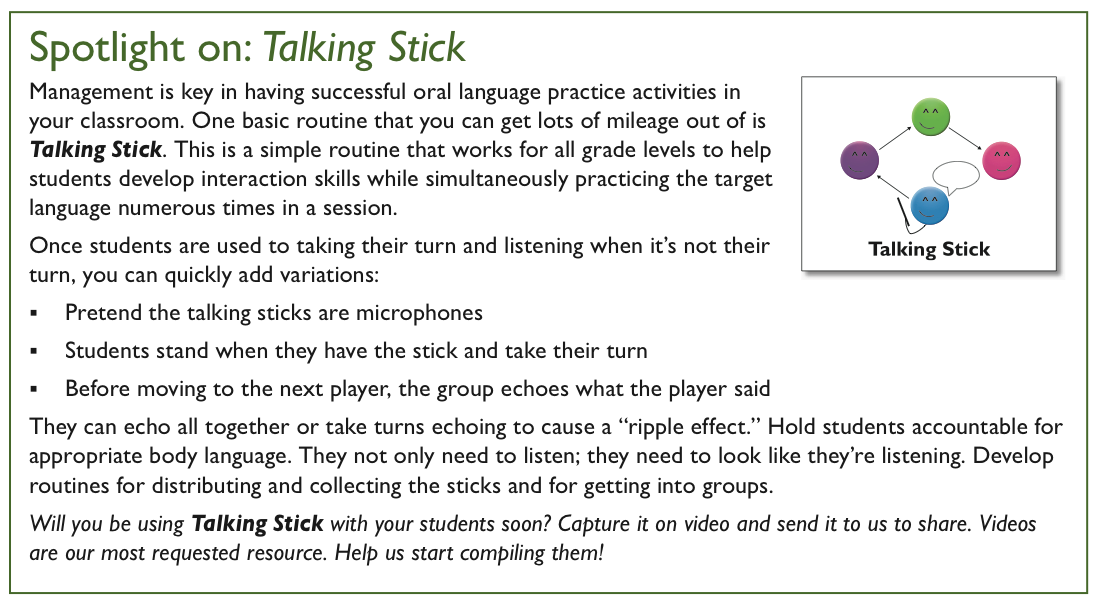 This blog was previously published with the title, "Growing Critical Skills: How ELD nurtures success."