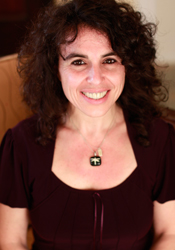 Karina Bruzzese, Associate – District Support Lead
Growth and improvement are what schools are about, for both students and teachers.
Highlighting the connection between effort and the refinement of skills, Mielke and Frontier state: "Expertise only emerges through deliberate practice." Each day presents teachers and students with opportunities to practice, and practice requires dedication, commitment, and focus. In the same way that teachers create environments and provide guidance to students on how and what to practice, coaches and administrators can support teacher practice through focused opportunities.
The Lesson Observation/Self-Reflection and Refining Our Practice tools – which are central to implementing E.L. Achieve's initiatives – can be used to focus attention on what to practice. By using a few carefully designed tools, we provide a common language and build a common vision for quality language instruction. These resources allow us to identify and analyze specific practices to hone from the larger and more complex art of teaching. This makes for an efficient use of professional development time. Following are a few examples of how these tools have been implemented in some of our partner districts:
In a mid-sized suburban district, teachers and administrators set a goal of increasing productive studen collaboration and interaction. Staff gathered to watch a videotaped segment of instruction, using the Lesson Observation/Self-Reflection tool to record how the teacher in the video intentionally involved student and structured interactions to ensure that each student actively participated. Over the following two months, classroom observations revealed a substantial increase in the variety of engagement strategies used by the teachers in the group that had analyzed the videos and discussed effective student interaction.
Teachers from a school in a rural district selected language objectives as a focus based on self-reflections and walk-throughs using the Lesson Observation/Self-Reflection tool. Over the course of six weeks, each teacher visited at least one colleague with this focus in mind. At the end of that time, walk-throughs demonstrated an improvement in the consistency and clarity with which teachers wrote and communicated their language objectives to students.
We worked with instructional coaches in an urban district to support teachers to become more directly engaged in their own professional growth. The coaches asked each teacher to use the Refining Our Practice rubrics, along with feedback received from prior walk-throughs, to self-select an area of focus for improvement. Teachers set goals in their chosen area and met in small groups to discuss actions they would take to reach them. Several times during the semester, they were given specific feedback following walk-throughs based on those goals. By the end of the school year, there was a clear increase in consistent implementation of effective practices in the three most frequently selected goal areas for the entire group.
These examples demonstrate how teacher practice can be improved by providing focus and specific feedback based on evidence from classroom instruction. This approach works best when:
Teachers help identify and are made aware of the focus skill in advance.
Follow-up conversations are focused and timely.
Targeted support for meeting the goal(s) is provided through analyzing models of exemplary practice and collaborative planning with those goals in mind.
The work is difficult. It requires that the district administrators, school leaders, and teachers themselves believe that "(b)ecoming an expert teacher is not a gift bestowed on the chosen few but a journey through a challenging, thorny pathway that requires constant pruning" (Mielke and Frontier).
Systematic ELD and Constructing Meaning require teachers to adopt new practices or refine previously learned ones. When the environment fosters communication, collaboration, and self-reflection, it is safe for teachers to actively engage and take charge of their own professional development. In-depth reflection on discrete practices along with integration of those practices into daily instruction improves the quality of teaching across the entire system.
In the hands of insightful leaders, coaches, and teachers, the Lesson Observation/Self-Reflection and Refining Our Practice tools can lead to amazing results. As Dweck implores educators to understand, determined effort in a respectful environment yields deep rewards – for teachers as well as students. Within a nurturing organization, this growth mindset coupled with a clear focus will lead teachers to draw energy from each other as they improve their instructional practice for students' benefit.
This blog was previously published with the title, "Expert Teaching Takes Focus: Working together to move practice forward."