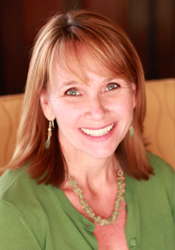 Debbi Puente, Director of District Support
"A positive school culture is the bedrock upon which a strong school is built, and the school leader is pivotal in achieving this environment."
– How Leadership Influences Student Learning
When it comes to establishing and promoting a culture with a laser-like focus on instruction and increased student achievement, no one is more instrumental than the site leader. Effective school leadership was the topic of a recent E.L. Achieve Facebook post that outlines tips on highly impactful principal leadership. This got us thinking about how successful principals promote effective Systematic ELD or Constructing Meaning implementation. Here are our top six tips:
1. Be present and actively participate throughout the five-day Institute.
Model what you value. Be a learner alongside the teachers on your staff. An elementary principal in one of our Southern California partner districts commented, "If a principal does not attend the training, they are sending the message that it is not important. Of course, there will always be time issues, but we have to prioritize. … I got a lot of mileage out of going through the (Systematic ELD) Institute and participating in the Summer Leadership Seminar. Professionally, it's one of the most important things that I've done in my career as an administrator."
2. Ensure that teachers have time and support to practice new skills between Institute sessions.
To help move theory into practice, collaboratively set goals and expectations for trying out the new skills teachers are learning. Provide dedicated time for teachers to plan together, visit each other's classrooms, and debrief.
3. Leverage resources to create structures for ongoing collaboration once the Institute is over.
Calendar regular meetings for teams and secure substitutes, if needed. Establish structures that allow teachers the necessary time to experiment, co-plan, co-teach, and learn from one another.
4. Use the Refining Our Practice tool to "chunk" the adult learning and establish specific, manageable goals.
Keep the focus on one goal at a time to ease potential apprehension. Expect teacher teams to incorporate the focus skill in their classroom practice, collectively reflect on student work, share classroom artifacts, and observe model lessons. Use the Refining Our Practice rubrics and Lesson Observation/Self-Reflection tool to document adult learning.
5. Conduct learning walks.
Lead small groups (district and/or site administrators, coaches, teachers) on tours of multiple classrooms for brief visits. Look for instructional trends in grade, department, or site levels. Use the Lesson Observation tool to focus on the Refining Our Practice skill you are targeting. This helps ensure that both the observation and feedback you provide are targeted to the classroom practices that matter most.
6. Celebrate successes.
Refining instructional practice is hard work. A positive learning environment – even for adults – is a safe place to take risks. A culture focused on learning is at the heart of successful reform initiatives. Take time during staff meetings to showcase new learning – from both teachers and students. Invite teachers to share their stories and highlight examples of student growth.
This blog was previously published with the title, "Ensuring Successful Implementation: Tips for principals."