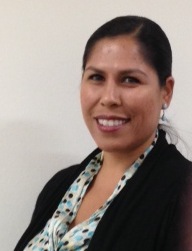 Elizabeth Macias, Director of Secondary Services and Bilingual Support
It has long been the premise of Dual Language Education that language learning happens during meaningful interactions of different language groups within well-scaffolded lessons.
But is this all that is needed for our English learners to master the second language? Do we need a dedicated time for quality ELD in Dual Language Programs?
Early Dual Language Programs were grounded on the assumption that students would learn the language through content instruction in English and interactions with native English-speaking peers. Later research pointing to the importance of scaffolded language for content instruction led to the inclusion of language considerations. However, a significant number of English learners do not develop native-like proficiency. Students need not only scaffolded support during content instruction, but also "formal instruction in the second language" (Guiding Principles for Dual Language Education, 2007).
As our use of data to examine student progress has increased, so has the recognition that not all English learners (ELs) are able to achieve academic levels of the language only by practicing with English-dominant peers. Dual Language Instruction from A to Z (2013) states: "Some programs find it necessary to add a period called English as a Second Language (ESL) … (for students needing) extra support developing proficiency in their second language."
We now recognize that explicit attention to how language works is beneficial for English learners. Saunders, Goldenberg, and Marcelletti (English Language Development: Guidelines for Instruction, 2013) reinforce the importance of explicit language instruction for ELs and state that "researchers found that students who received focused second-language instruction made more than five times the gains of students who did not."
So, do we need a dedicated time for ELD in Dual Language Programs? Given what we know about how we develop language proficiency, I believe the answer is YES.
We know that solely interacting with English-proficient peers is not enough for English learners to achieve academic English. We also know that even with well-designed content lessons that incorporate language, many ELs need explicit language instruction and that students perform at higher levels with this dedicated support.
Even before the Common Core State Standards, which stress the importance of academic discussions, Dual Language Programs have long been ahead of the educational curve by pushing for deeper learning of content as well as language. Integrating a dedicated ELD instructional block for English learners would only make Dual Language Programs that much stronger and provide accelerated language learning opportunities for English learners.
Read more in part two: Quality ELD in Dual Language Programs