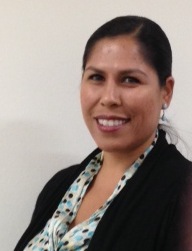 Elizabeth Macias, Director of Secondary Services and Bilingual Support
"Researchers found that students who received focused second-language instruction made more than five times the gains of students who did not." – Goldenberg, 2013
In my previous blog, "ELD in Dual Language Programs? Making the Case for Explicit Language Instruction," I discussed the importance of dedicated ELD in Dual Language Programs. Despite the fact that Dual Language Programs incorporate scaffolded language instruction within content and promote interaction among different language groups, English learners (ELs) still benefit from dedicated ELD instruction.
The question now is: How do we create quality ELD in Dual Language Programs?
Let's first take a look at the research. In "English Language Development: Guidelines for Instruction," Saunders, Goldenberg, and Marcelletti outline instructional considerations for quality ELD, which include:
1. Grouping ELs by proficiency level in order to target the language needs of students
2. Teaching English forms such as vocabulary, syntax, morphology, functions, and conventions
3. Emphasizing both academic and conversational language
4. Integrating meaning and communication (understanding the language and how it's used, and being able to practice it)
Of these considerations, grouping by proficiency can be the most challenging and can become a barrier for dedicated ELD time. Let's look at some ways to overcome this potential challenge.
When grouping students by proficiency level, programs need to examine:
The needs of English learners: How many are at the beginning phase of learning English? How many have intermediate English? How many are at advanced levels of English? What are students' unique needs at each proficiency level?
The needs of English-proficient students: What type of instruction will they receive during ELD time?
Teaching resources: How many teachers do we have within each grade span? Who else on staff can support this effort?
Below is one example of how a school could use data to inform groupings.
This K-5 Dual Language Program has two classrooms at each grade level. English learners' proficiency level is a composite of three types of data from the state language assessment, local assessments, and evidence from student work. The numbers represent students at each proficiency level.

Based on the data above, a possible schedule could be: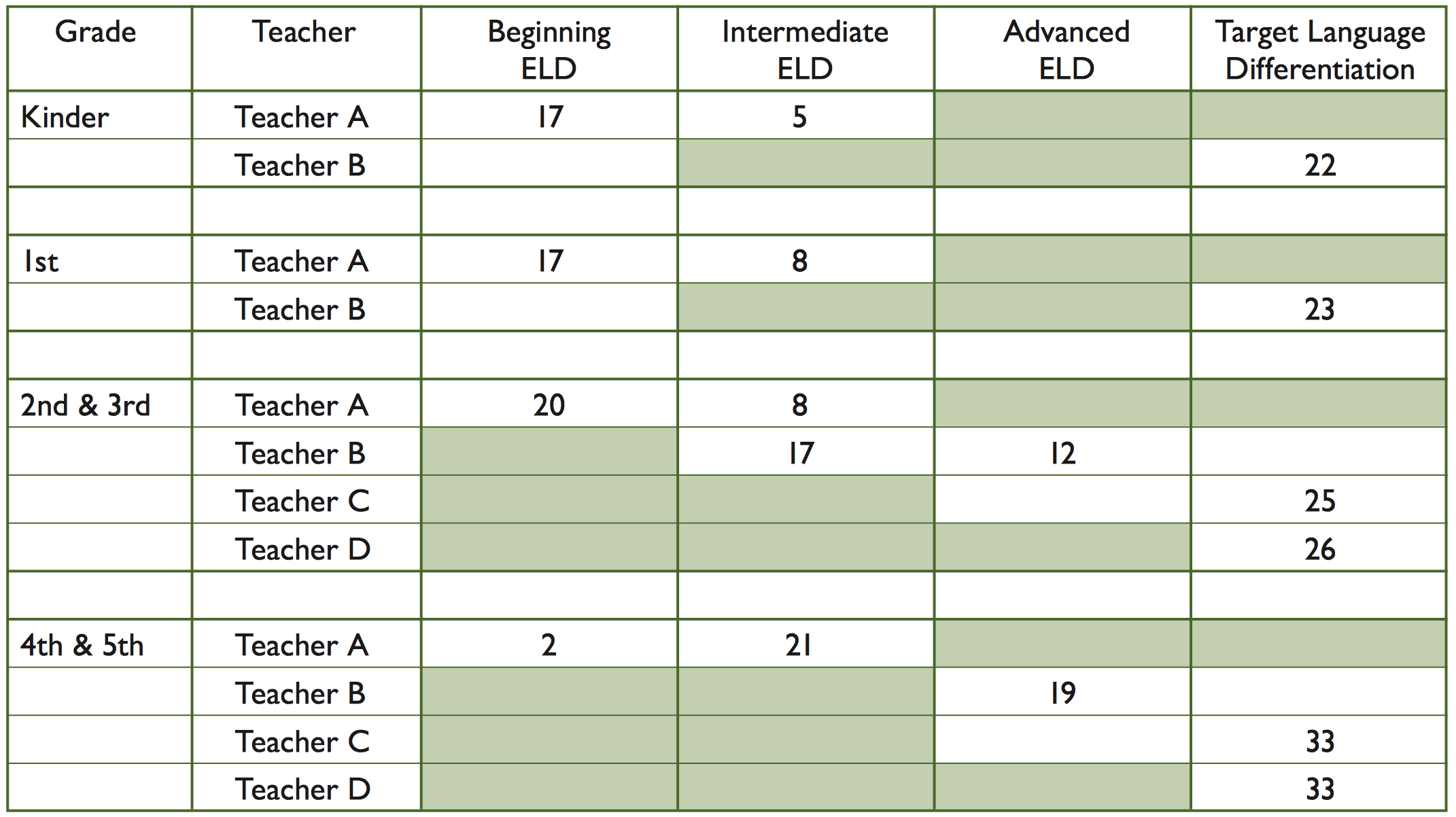 The schedule above requires that students be strategically grouped by grade span across various classrooms. Teachers need to differentiate within their groupings to address specific linguistic needs using frequent formative assessments to monitor and adjust instruction. Placement should be flexible according to student progress. Teachers also need to collaborate to share information about student progress and build on learning that occurs during ELD time.
All students benefit from a dedicated time for differentiated instruction based on their language needs. For English learners, this time is for dedicated ELD. For English-proficient students, it can be a dedicated time to support or extend literacy instruction. Again, thoughtful analysis of the data is key to ensure that students are grouped strategically to make the most of precious instructional time.
Strategic grouping for ELD can be a challenge, but it is essential to creating a working structure and fostering student success. Once this is in place, teachers' attention can be devoted to the content and the quality of ELD instruction.
This blog was previously published with the title, "Creating Quality ELD in Dual Language Programs."