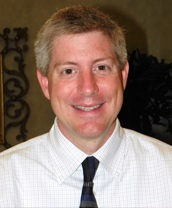 Scott Townsend, Secondary Services Team
"I am so glad that the arts community has gotten the message that the arts have a central and essential role in achieving the finest aspects of the common core."
– David Coleman, president of The College Board and Common Core State Standards (CCSS) author
In addition to fostering the study and creation of art, arts instruction contributes to improved academic literacy. By examining the first of Coleman's Guiding Principles for the Arts: Grades K-12, we can begin to see the literacy connection and ways in which Constructing Meaning(CM)strategies can help students express their understanding of the arts.
Principle #1: Studying works of art as training in close observation across the arts disciplines and preparing students to create and perform in the arts.
The Common Core asks art teachers to engage students in "reading" masterpieces of art similar to the way we read great literature and nonfiction. Good art cannot be fathomed with a single viewing or listening. Art students learn more from the work as they look or listen closely, examine details, and discuss their interpretations. When they engage with works of art – from painting, to music, to theater – students interact with complex ideas and issues brought to light by the work while also learning about the artist's choices in creating the piece.
Students need a full range of academic language to engage in dialogue about art. For example, they may be asked to cite evidence from a painting to support their claim that a particular piece should fall under the classification of impressionism or realism. They may be asked to compare and contrast the essential features or moods of two styles of music.
As in other academic content areas, art classes can pose significant language challenges for English learners. They need focused support to express their understanding of a director's treatment of a script, the mood created by a composer in a particular piece of music, or an artist's use of color and light.
The CM planning process, with its emphasis on backward design, guides art teachers in determining high-leverage academic language to model with each lesson. CM also provides tools with embedded language supports, such as Discussion Cards and the Says, Means, Matters note-taking template. This note-taker offers students sample language to introduce their observations and interpretations, and to make connections to previous learning. The note-taking template can easily be modified to include task-specific language, such as "the painter emphasizes" or "the composer uses.
When students have opportunities to practice, they begin to internalize academic language while learning about the arts. As they build their knowledge base, they also begin to build bridges between subject areas – the same discourse structures they use for a discussion of literature might help them express understanding and analysis of a work of art. And as they grow this dexterity in language across the disciplines, everything they learn helps to hone their skills for their own creative work.